Welcome to your mat.
This self-paced, introductory level course will allow you to gain comfort and familiarity with foundational yoga poses and movements. New poses are introduced one step at a time, so that you can understand clearly how to do them, with great attention given to optimal biomechanics.
When practiced regularly, yoga can:
increase flexibility and strength

improve balance

reduce backpain and ease arthritis

support heart health
Improve quality of sleep, energy and mood

help manage the stress response

The Course:
The majority of the course is broken down into 10-15 minute segments that you can complete at a pace that works for you. There are also two longer classes where you can get a taste of how poses are strung together to make a well-rounded yoga practice. Sessions can be rewatched at any time, and in any order, to support your own learning.
Once enrolled you will have:
lifetime of access to all the material
ability to go through the content at your own pace and rewatch videos anytime
detailed information on how to adapt the poses so that they work for your body
focus sessions on specific types of poses
a guide to sun and moon salutations
access to several classes where it's woven it all together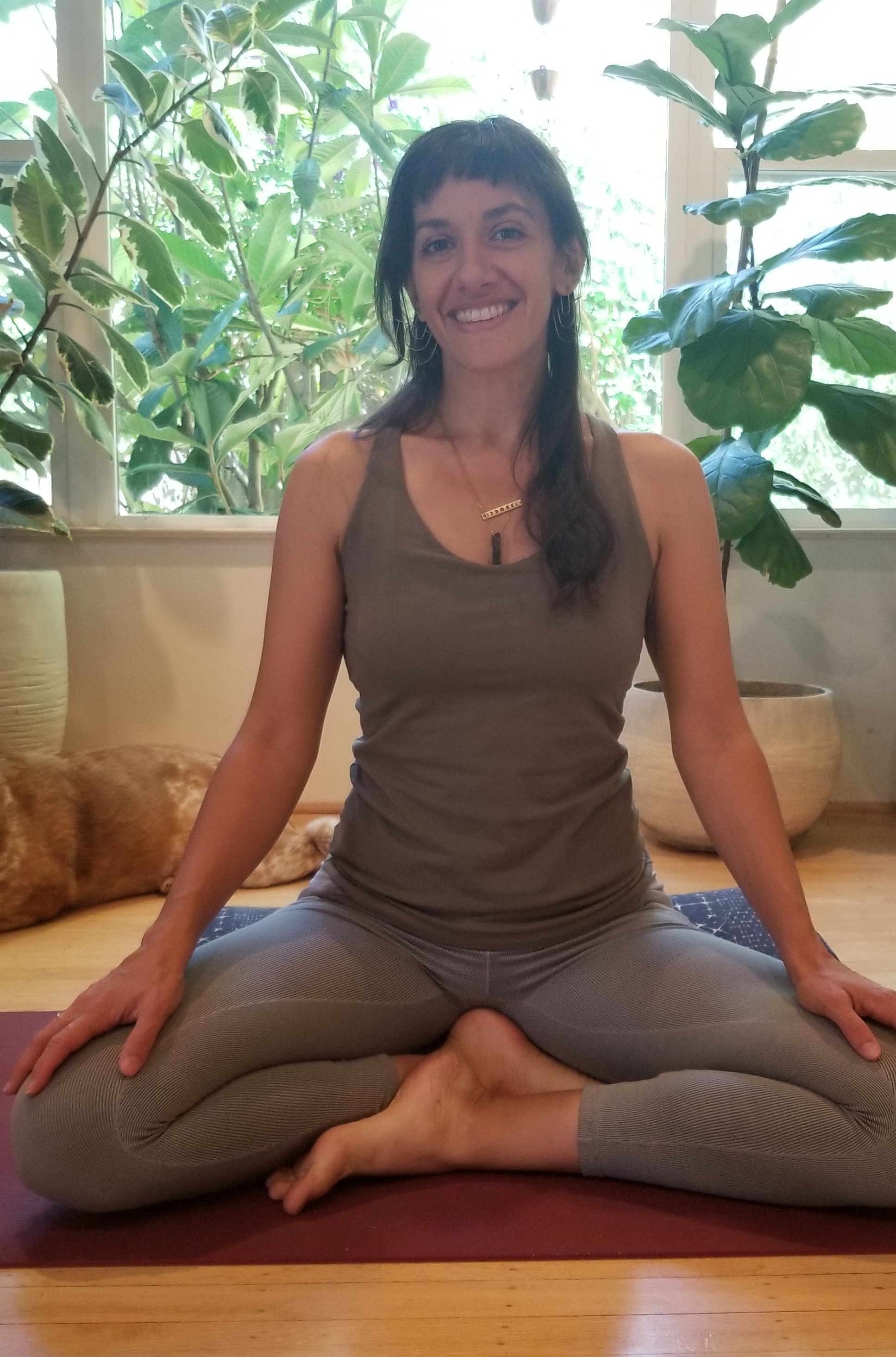 Amy has spent over twenty years studying a variety of health traditions around the world. She holds a Bachelor's degree in Religious Studies and a Master's in Holistic Health Education and Nutrition, uniquely bridging the intersection of spirituality and health. She also has 500+ hours of training in therapeutic massage, 2500+ hours of experience as a yoga teacher (e-RYT), is a certified HeartMath Coach, and was among the first in the country to become a board-certified Health and Wellness Coach (NBC-HWC). She has been teaching yoga since 2008 and her students often comment on her ability to weave together optimal biomechanics and yoga philosophy in a way that feels accessible.


Check your inbox to confirm your subscription